Study in E Minor (Francisco Tárrega)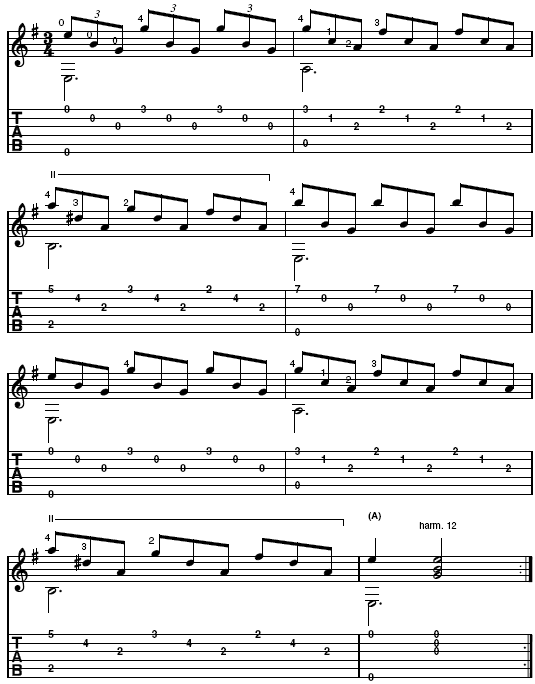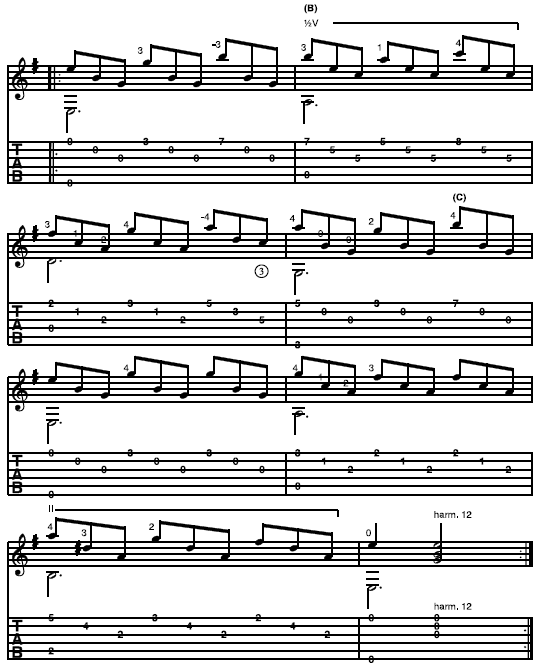 Study Notes
This piece is easy to play once the a, m, i arpeggio has been practiced. Bring out the melody by giving slightly more emphasis to the first note of the three.
A. As explained in the text, these harmonics are done at the twelfth fret. You may wish to try it first with a single note. Then when you can achieve the harmonic sound try laying the little finger across the three strings as shown in the illustrations.
B. A four-string half bar is better than a three-string one here.
C. This is a big stretch. It is reasonable to let go of the bass G until you have practiced this enough to take the difficulty out of it.