"Bourée" (J. S. Bach)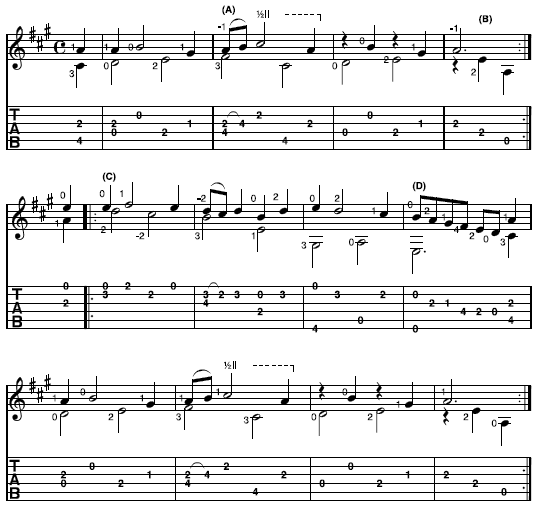 Study Notes
Although you have tablature, it is very important to follow the fingering written in the upper line because there are some necessary movements of the whole hand.
A. The small slide sign beside the first finger indicates that the finger slides up to the A. The thumb moves also so that the hand moves up into the new position.
B. The second finger crosses over to sound the E because we want the A to continue sounding and to be ready for the next measure.
C. Be sure to hold the first finger on the F-sharp in spite of the movement of the second finger.
D. This little scale passage should be practiced slowly at first. Start with the m finger and be sure to alternate the fingers.