"Dream a Little Dream of Me" (F. Andree, W. Schundt, G. Khan)
Here is a familiar song for chord practice. It was popularized in the sixties by the rock group the Mamas and the Papas, but actually it goes back decades to an earlier era of American popular song.
Let's first play the complete chords to get used to the fingerings: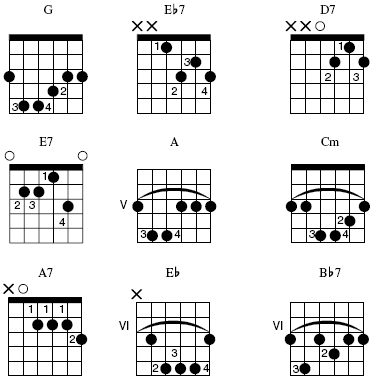 After learning the positions, try the song with a chord on each beat as indicated, using a simple sweep of either thumb or pick.